Dandelion Card
Versatile Referral Cards
SKU: VRS-MIS-REF-94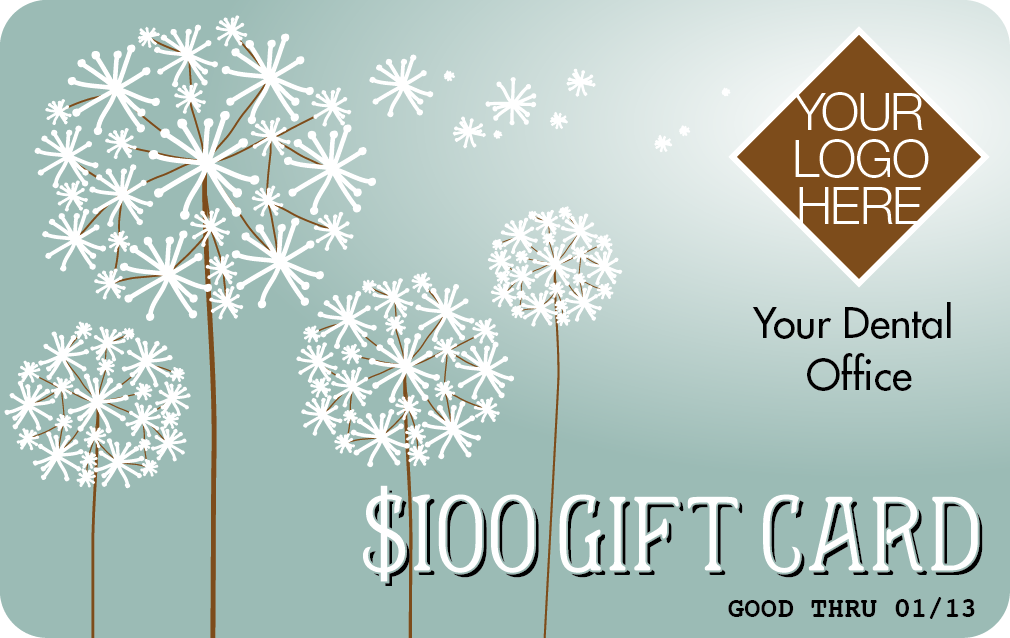 Click Image to See Other Side
Overview
This card accompanies the Vintage Signature We Miss You card. A very clean and neutral design, it can be used with many other postcards providing the color scheme matches.
Compatibility
Vintage Signature Miss You Card
Simple Signature
Vintage Signature
Twirly Signature
White Signature
Line Art Signature
Features
Your office logo and name are variable. The offer of the card can also be customized.
Color Scheme