Toothbrush Gift Card
Versatile Referral Cards
SKU: VRS-REF-88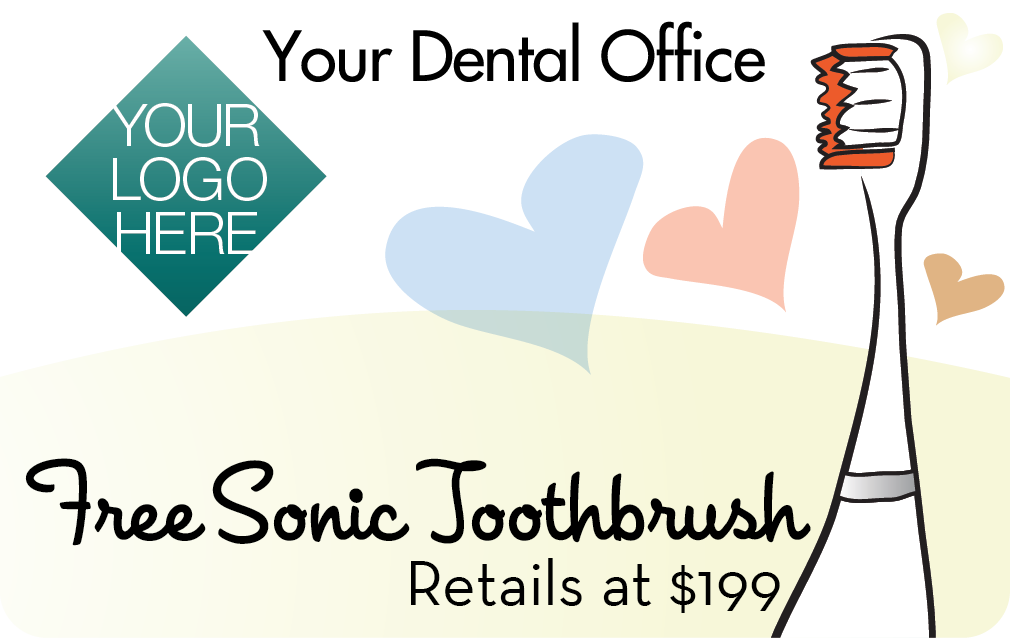 Click Image to See Other Side
Overview
Are you offering a free or discounted sonic toothbrush? If so, this is the card to use. Featuring a toothbrush, this card accompanies the Illustration signature gift card but can also be used on other postcards.
Compatibility
Illustration Signature Gift postcard
Vintage Signature Birthday postcard
Twirly Signature
White Signature
Features
Your office logo, name and offer are variable.