Autumn Apple Card
Versatile Referral Cards
SKU: VRS-REF-138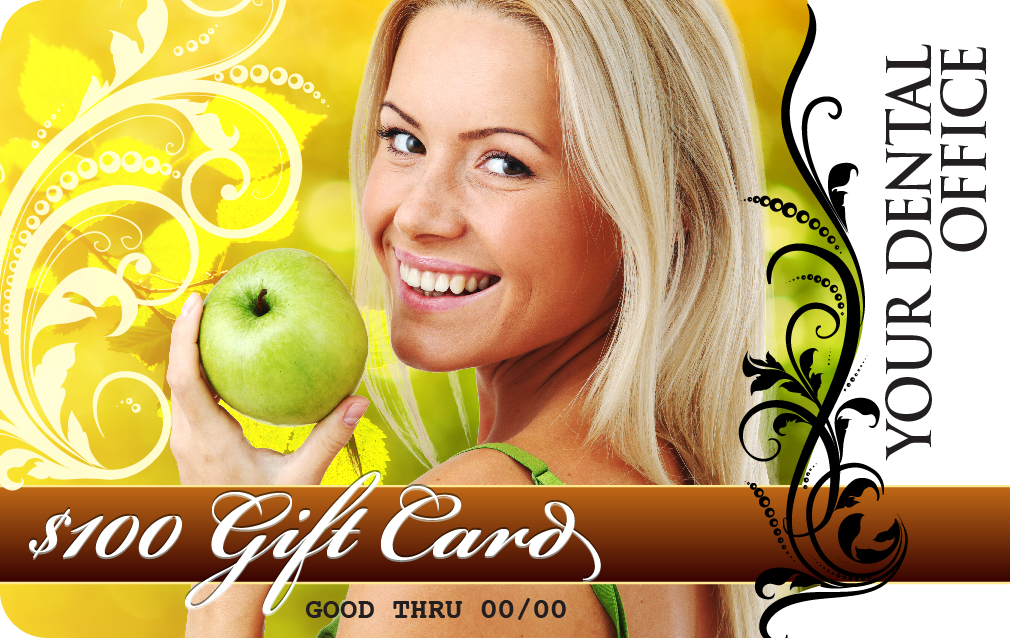 Click Image to See Other Side
Overview
This is a referral card with an autumn color theme, featuring a smiling woman to promote good oral health. It is a versatile card that can be used with multiple signatures.
Compatibility
Simple Signature Invitation card
Simple Signature
Twirly Signature
White Signature
Line Art Signature
Vintage Signature
Features
Your office logo, name and offer are variable. The photo is variable and can be changed to best fit your needs.