Family Illustration
Versatile Referral Cards
SKU: VRS-REF-128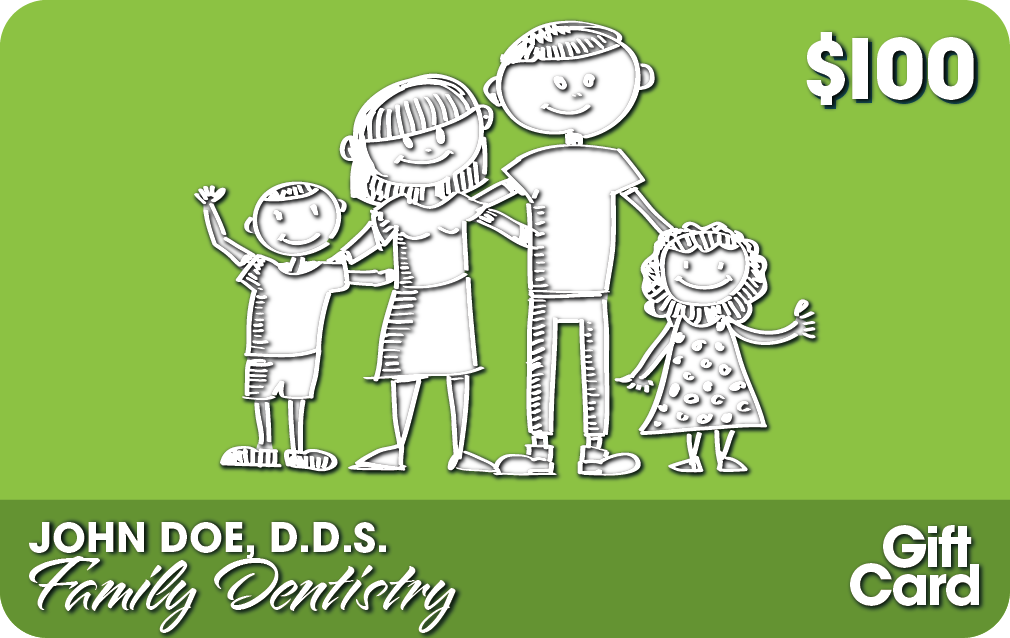 Click Image to See Other Side
Overview
This card features a simple illustration of a happy family, which is the product of your dental practice.
Compatibility
With the variable background color of this card, you can use it on most presentation cards quite well.
Features
Your office logo, name and offer are variable. The background green color can be changed to match the color scheme of your office or your branding.