Black and Red Pattern
Versatile Referral Cards
SKU: VRS-REF-127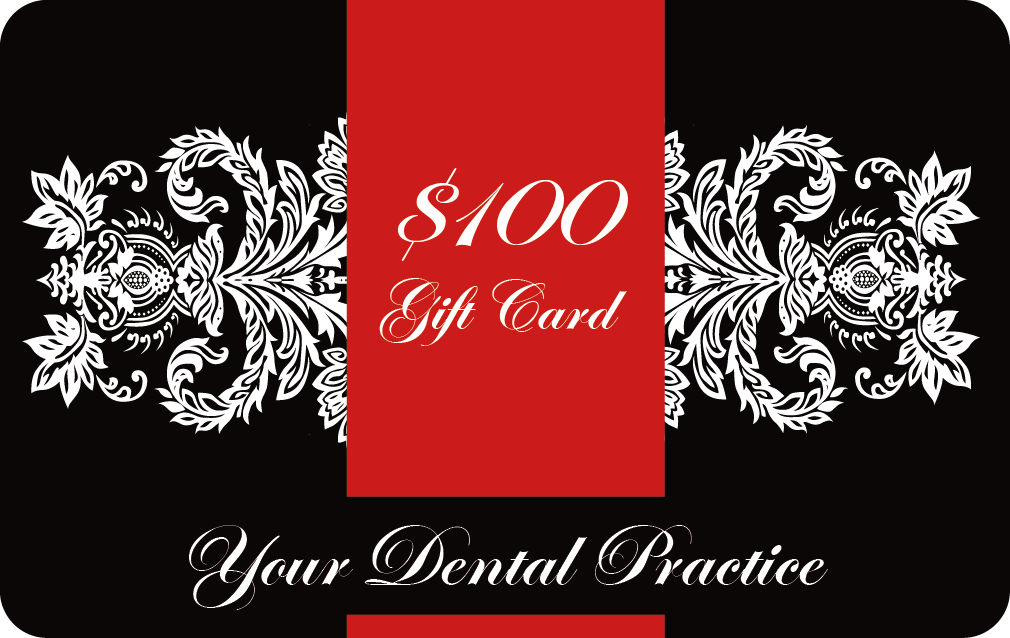 Click Image to See Other Side
Overview
This card features a bright red band with your offer against a black and white pattern. The card sends a message of both elegance and class.
Compatibility
With the red band color being variable, this card can be made to work with virtually any presentation card. However, with its classical design elements, it will work best on the Vintage signature presentation cards.
Features
Your office logo, name and offer are variable. The red band color can also be changed on request.