Woman on Red
Versatile Referral Cards
SKU: VRS-REF-123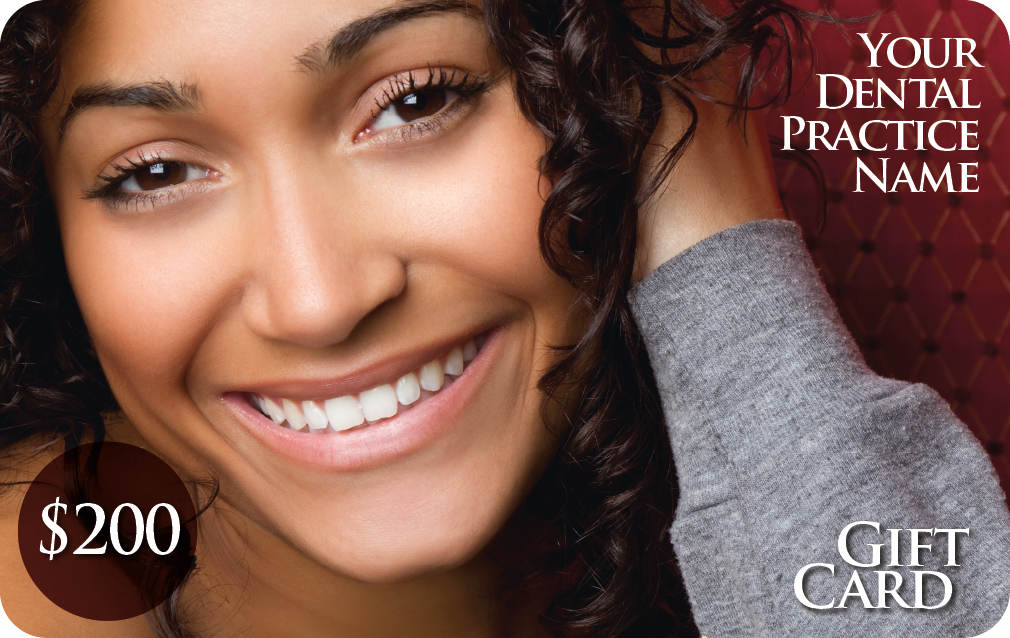 Click Image to See Other Side
Overview
This card features a smiling woman to promote good oral health.
Compatibility
This card uses a dark red color scheme. It will work best on presentation cards that either feature a neutral color scheme or that have red as a key color.
Features
Your office logo, name and offer are variable. The photo is variable and can be changed to best fit your needs.