Wholesome Family
Versatile Referral Cards
SKU: VRS-REF-122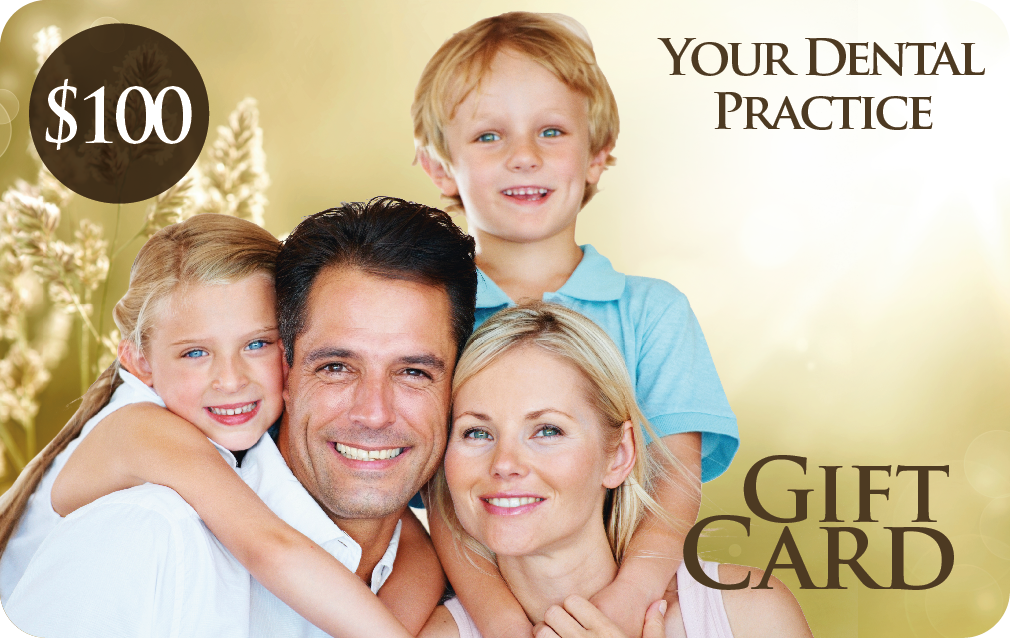 Click Image to See Other Side
Overview
This card, featuring a smiling family, works very well for family dental practices.
Compatibility
The card has a warm color scheme that works best with presentation cards that are either neutral or feature gold or warm colors.
Features
Your office logo, name and offer are variable. The photo is variable and can be changed to best fit your needs.