Sunflower Smile Card
Versatile Referral Cards
SKU: VRS-REF-121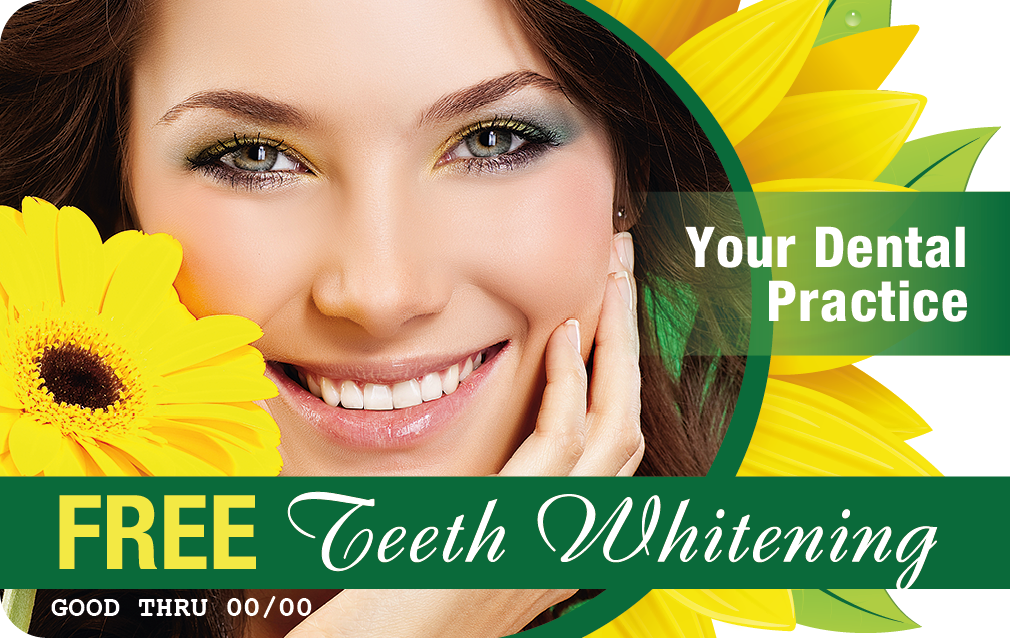 Click Image to See Other Side
Overview
This card features a woman smiling to promote good oral health. This is contrasted with a bright yellow sunflower.
Compatibility
This card will work best on presentation cards that are either neutral or that have green or yellow in their color scheme.
Features
Your office logo, name and offer are variable. The photo is variable and can be changed to best fit your needs.