All American Card
Versatile Referral Cards
SKU: VRS-REF-113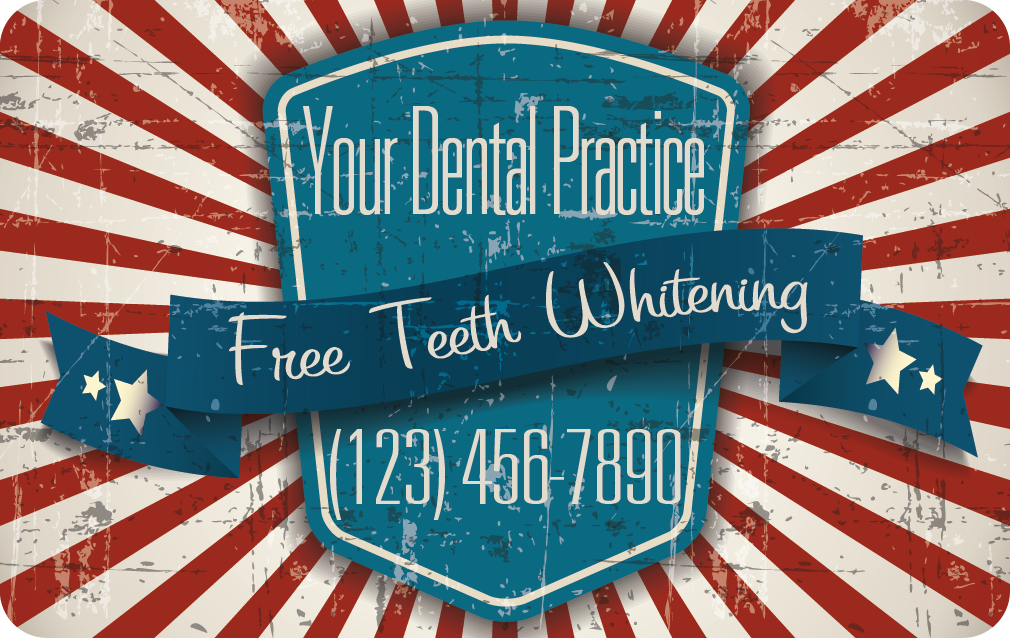 Click Image to See Other Side
Overview
A referral card that proudly says "American", this card features your offer. This card works well on neutral presentation cards and works perfectly for 4th of July mailers.
Compatibility
This card will work best on presentation cards that are either neutral or that have blue or red in their color scheme. Works exceptionally well for 4th of July presentation cards.
Features
Your office logo, name and offer are variable.